Our progressive training program takes each horse back to the basics from ground driving, ground pole work, all the way up through the training scale.












​
---
It is my belief that any horse, regardless of discipline, can benefit from this approach. A horse that is supple all the way trough his body, and can carry himself properly will have a longer, healthier career and life, as well as perform any maneuver with ease and grace. The picture to the left is a progressive picture of a horse I began working with almost 2 years ago. I immediately began using the training scale with this horse and have progressively moved through it. You can see the difference in overall condition from just November to July 2015.


​
---
WE ARE CURRENTLY FULL, but would love to hear from you!
​Fill out the contact form below and we will respond as soon as possible
Powered by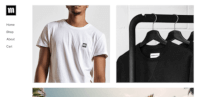 Create your own unique website with customizable templates.